Psycho-Education for
Chemically Dependent Families
Attending an Intensive Outpatient (IOP)
MFGT Program
©1994 by Lewis N. Foster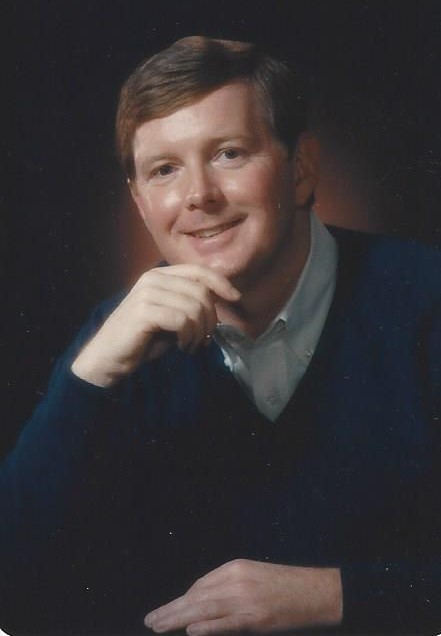 "When we recognize we don't know something,
then we can learn it quicker." H. Peter Laqueur, MD
Knowledge gained in a classroom begins the intervention and prompts behavior change. An education session is less threatening to families and paves the way to therapy. Also, learning about addiction, codependency and related issues influences a family's behavior. Therapy produces change that brings about insight. It is the insight that generates commitment to change.
A suitable education program will be friendly, relaxed and on any day or evening of the week. It may include an orientation to IOP treatment and what families and patients can expect. Families are provided the opportunity to learn how they can help make this experience a success. The process and content of therapy is presented briefly. One goal of the education program is to generate questions that may not be answered immediately. The education program pollinates the participantís anxiety and in some cases it may generate a little anxiety. As you read this section please see it as a guide.
Have everyone meet in a central location where a staff member greets them and provides a nametag (first name only), and addresses immediate needs of the participants. Next the family's move to a classroom where the leader begins the welcome and introduction. Take the time to get a social response from each participant. One way is to have everyone share where they are from, what they do with their time and how they have fun.
Please know that confidentiality is important. Share with the group how they can protect the confidentiality of each other and have everyone sign a confidentiality agreement. A notebook dated at the top with the following statement taped at the bottom of each page is sufficient:
By signing this book I am agreeing to maintain everyone's CONFIDENTIALITY with whom I come into contact while attending the IOP Family Program. I understand that at times the counselors in the sessions will be videotaped for training purposes. I understand that my CONFIDENTIALITY will be protected until the tape is erased or recorded over.
A presentation on the Disease Concept of Addiction may begin one session.
Someone can give this verbally or Father Martins' Chalk Talk video can be used. Repeating the same video will cause staff to become bored. Some may want to change the film. That is an option. Please know that families just entering the IOP treatment process gain more than you know from Father Martins' video. Chalk Talk (42 minutes) incorporates simple ideas in interesting ways, cuts through the denial and shame families bring into the education session, leaves a lasting impression, and calls out the spiritual side of those watching it for the first time. There is no film better to introduce people to the disease concept in this writers opinion.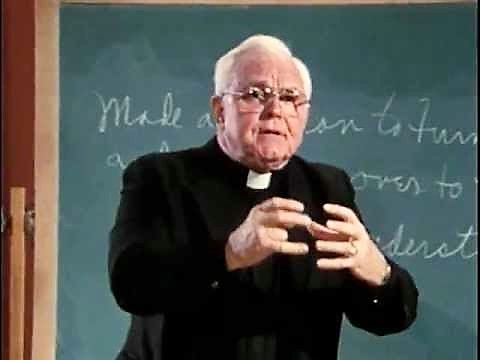 Father Joseph Martin Giving A Lecture
Other IOP sessions can include one or more of the following topics for the families.
Max A. Schneider, M.D., does a great job of introducing families to Medical Aspects of Mind Altering Drugs (32 minutes). This video provides a general look at drugs and their short and long-term effects. He shares just enough information to improve understanding, but not enough to turn participants into undercover investigators. That could distract them from the real focus.
Another video that can be put to use in a IOP Family Program is called, The Family Trap, with Sharon Wegscheider-Cruse (30 minutes) which presents adapted roles in addicted families. This video can be useful in helping families see how they have organized themselves around the chemical dependency. This adaptation of roles (and rules) creates a family system that becomes dependent on the drugged behavior, emotions and thinking of the addicted person. This adaptation is called codependency. Shorans' information is powerful and in this shorter video she has refined her voice tone.
A Family Sculpt exercise similar to the Johnson Institute model can take the place of The Family Trap film. In fact, this exercise seems to keep participants awake and sets the tone for the remainder of the session.
An introduction to self-help groups is important during the IOP family education program. The basic questions need to be answered (who, what, where, when, why, & how). Encourage everyone to attend the group that best suits their needs, AA, NA, EA, CA, GA, AL-Anon, AL-ATEEN, AL-ATOT, AL-AFAMILY, RR, etc. Provide as many options as possible including support groups found in your local community.
John Bradshaw's film, It's Not My Problem, (33 minutes) pulls together the education program information in a simulated codependent group therapy session. This film is a pleasant way to end the Family Education Program, and it bridges the avenue to a multiple family therapy group. Education programs for the family on addiction can be offered free as a community service and advertised in the local newspaper, television, and radio and church newsletters. Special notices can be mailed to referral sources announcing the program and inviting them to send their client families who may be getting ready for an intervention or just wanting information. As you develop and conduct the program be creative and have fun.
Two hour evening IOP sessions over a period of three weeks are a way of offering such a program. New families can begin on any week and attend for three weeks to complete the training. Certificates of achievement can be awarded when families finish the education program. Multiple Family Therapy Groups that meet on the same night as the Education Program, if there is room, allow new families to see whom they will be joining when they complete the education program. Be creative and have fun!